How To Order | Shipping | International Orders

You may purchase products from The Dance Store in any of the following ways: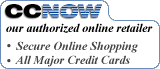 Most Major Credit Cards: Simply browse the site and press the "Add to Cart" button of any item in which you're interested. When finished shopping, simply select "View Cart/Checkout" above and proceed to use our secure CCNow shopping cart system to process your Visa, MasterCard, American Express, or Discover/Novus card. It's easy, fast and you'll pay a single low shipping fee for your entire order.
amazon.com: If you have an amazon.com account you may prefer to order through our amazon.com storefront. You'll get the "Amazon A-Z" guarantee, but a small shipping charge ($2-3) per item is required. MasterCard and Visa only are accepted through amazon.com.
Personal Check or Money Order: Simply browse our site, decide what you want, add shipping and make your check or money order payable to:
The Dance Store, 1513 Westbury Knoll Lane, Midlothian, VA 23114
You don't even need an order form - just let us know which tapes and DVDs you want by jotting them down (

click here for an example

). If you do wish to use an order form, click here. Other than the shipping cost, no taxes or additional fees are required.
<< Back to top


The Dance Store ships exclusively through the
United States Postal Service.
Shipping Rates
The shipping fee is on a per order basis. So, regardless of how many tapes or DVDs you order, you pay the same small fee.
All orders within the United States: $3.75
All Canadian orders: $5.00
All orders from other countries: $7.00

Shipping Schedule
Credit Card: Credit card orders are processed very fast and shipments go out right away, usually the same day that the order is placed.
amazon.com: If you order electronically via amazon.com, your tapes may require up to 9 days for delivery via USPS First Class.
Personal checks: Product is generally shipped 4 business days after receipt of order.

Cashier's check or money order: Product is generally shipped the next business day after receipt of order.

NOTE: This does not mean that you will receive the videos within this period. See Delivery Schedule below.
Delivery Schedule
US Shipments: Most US shipments are sent Priority Mail and take no more than 6 days to reach you from the time they leave our door.
Canadian Shipments: Canadian shipments are sent USPS Air Mail and generally take less than 6 days.
<< Back to top


Shipments can be made almost anywhere in the world!
Ordering
Purchases can be made as listed above except that personal checks are not accepted and money orders must be made in US Dollars.
Shipping
In all cases, shipment is by USPS Air Mail.
Please Check Video Format
Currently, all of my videotapes are in the VHS NTSC Video Format.



There are three technical standards for VHS Video in the world: NTSC, PAL, and SECAM. Different countries use different formats. For example, the United States, Canada, Mexico, Japan, and South America use the NTSC format, which is what I can provide. However, Europe typically uses the PAL video format, and currently I do not offer videotapes in the PAL format. Click here to see a list of video formats by country name. My apologies to those who need PAL format. We offer some videos in DVD format. If your player can play DVD's that are made in the United States, your player should be able to play our DVD's. Our DVD's are in the NTSC video format, but many European players can accept both PAL and NTSC DVD's.
Duties/Import Taxes
The customer will pay any applicable import duties and tariffs. Please do not request that any merchandise be declared as a gift, etc. We follow the law.

Attention overseas customers: click here for information on our free special salsa promotion - "Big City Salsa Action"!

<< Back to top